30. März 2017 "Threats to Democracy in Israel" Prof. Itzhak Galnoor  (Hebrew University Jerusalem and The Van Leer Institute, Jerusalem)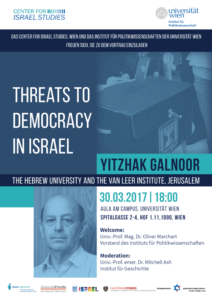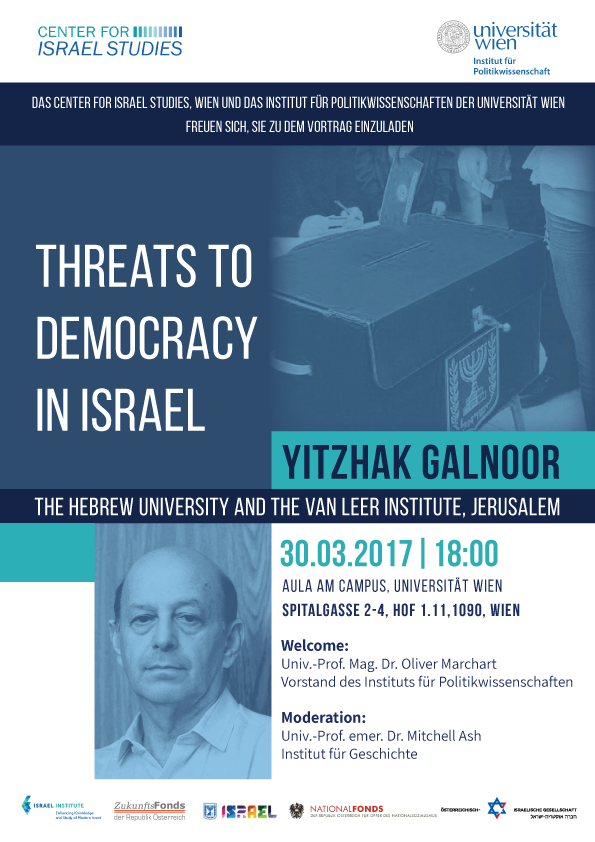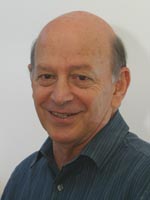 Prof. Itzhak Galnoor is the Herbert Samuel Professor of Political Science (emeritus) at Hebrew University of Jerusalem. He has been a Visiting Professor at many international universities, and served on the Executive Committee of the International Political Science Association (IPSA) and edited its Advances in Political Science book series, published by Cambridge University Press.
Galnoor was Head of the Civil Service Commission in the Government headed by Itzhak Rabin; A member of the Israel Science Foundation's Executive Committee and in charge of its Humanities and Social Sciences division (2001-2007); on the Governing Board of the Hebrew University of Jerusalem (2003-2007); Deputy Chair of the Council for Higher Education 2007-2008. He is the head of the Israeli Political Science Association (2012-). Since 2007 he is a Senior Fellow at the Van Leer Jerusalem Institute and Academic Director of the State Responsibility and the Limits of Privatization project at the Chazan Center for Social Justice. His book (with Dr. Dana Blander) The Israeli Political System (2013) is forthcoming in English in 2016 at Cambridge University Press.
In June 2015 Galnoor was awarded the Lifetime Achievement Award of the Association of Israel Studies (AIS).